Send me updates via mail: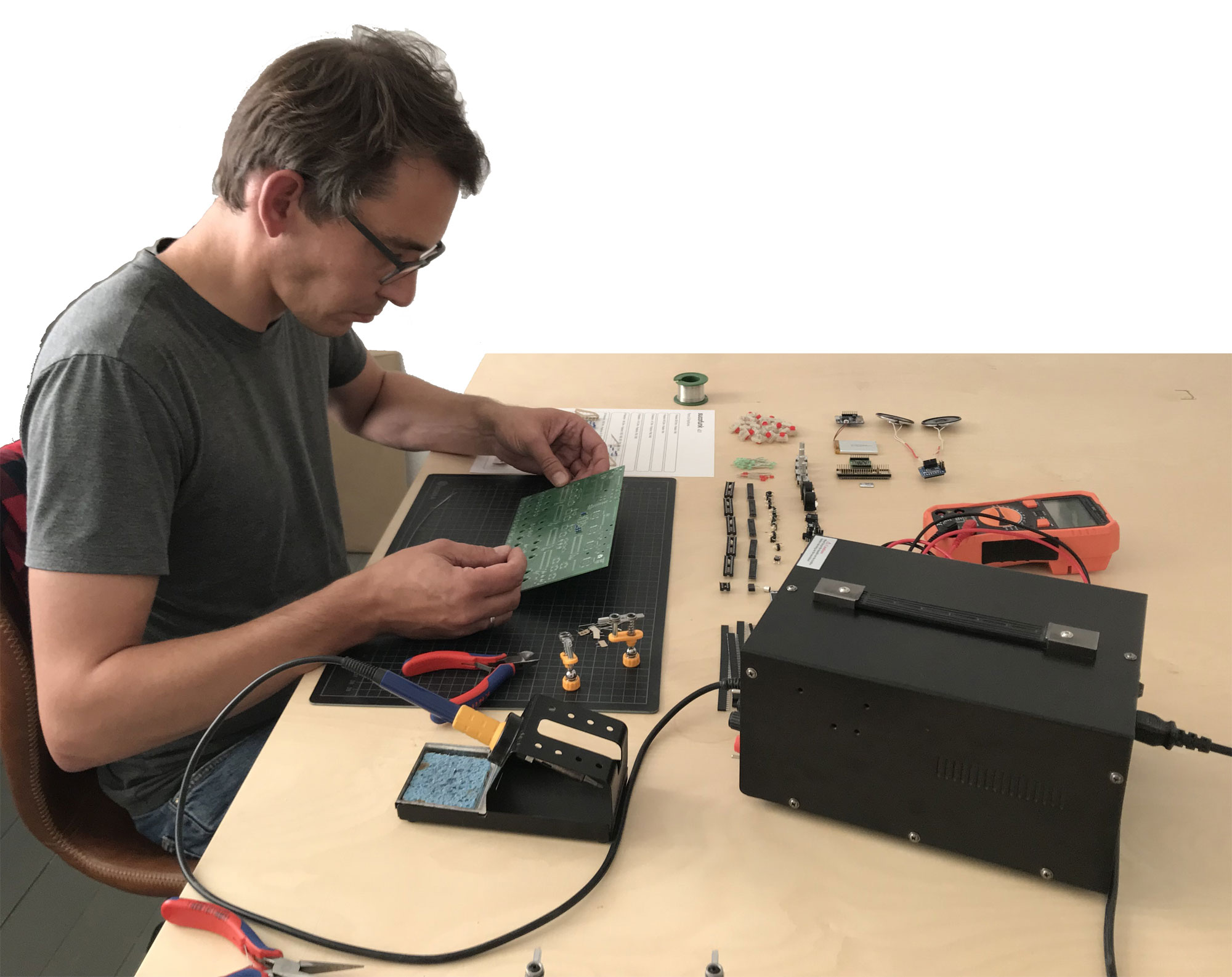 Mission
My name is Marc. I am a maker and drummer with a passion for self-made devices.
The mission behind SUCOFUNK is to enable everyone interested in sample music and building things to create its own portable music device – the beatmaker's sketchbook.
It is designed in a way that makes it as easy as possible to build your own. Difficult to solder parts are pluggable and all you need is a cheap soldering iron from a local hardware store. If something breaks, repairing is not a big issue.
The whole project is open-source and the firmware works out of the box. No programming needed, but building your own firmware is possible.
Facts & Features
Beatmaker's sketchbook houses a microphone, two speakers, a fader, four rotary encoders, 24 keys for two octaves, 12 functional buttons, a display and a via USB rechargeable battery. It can sample through a line-in or the built in microphone, playback via headphones, the internal speakers or the line-out connector and communicates with external devices via MIDI.
The software currently features a sampler and a sample sequencer. A software synthesizer will be added in the future.
SUCOFUNK is build around the Arduino compatible Teensy 4.1 microcontroller. For more information, check my GitHub page.